others
Links

Browsing site by scanning QR Code
Links:http://www.dymax.com/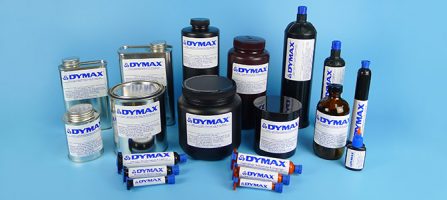 Dymax
Dymax corporation grows out of American Chemical and Engineering Company established in 1980. The head quarter of Dymax corporation is located in in Torrington, Connecticut currently. As an ISO 9001 certified world-class manufacturer, the branches of Dymax is involved in Germany, China, Hong Kong, and Korea.
Reducing environment impact is always been viewed as the core value of the product development of Dymax. Their main product contains UV adhesive, UV bulbs, Curing equipment and UV radiometers. In addition, all the adhesives produced by Dymax contain no solvent which is harmful to the human body. 
The Applications of Dymax products are quietly wide. You can see their footprints from the basis applications like plastics, metals, glass and package, to the common use regions such as electronics and optics, and even the highest quality required applications-medical supplies.
Furthermore, Dymax is always devoted to enhance the service quality. To cooperate with their innovative R&D staff, experienced applications engineers, technically-proficient sales managers, and a knowledgeable customer support team, you can always get the solution from complex application problems. Facing to the future fierce challenges, Dymax will keep providing the cost-saving assembly and coating solutions to their customers to build up the long-term reliable partnerships.
Back to List